Saturday 15th September
h 10.30 pm

Juggling and Circus Arts
International Gran Gala
Masters of ceremonies: Emanuele Avallone e Daniele Spadaro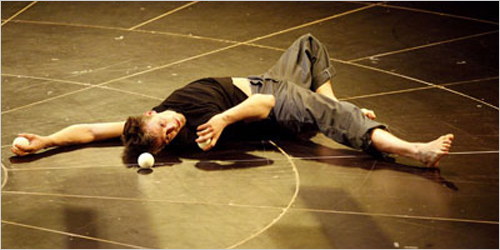 Clément Dazin
Our body speaks through his actions. What's happening there when the body and mind do not agree?
This project is to transcribe the emotional states through movement, dance and juggling. Playing with the public's perception, alternating slow movement, jerky, fast, and using the top of the loop.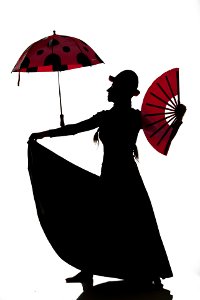 Isabelle Du Bois
Isabelle Bois is a French artist. An atypical objects'manipulator .
Out of the circus school Lido in Toulouse in 2009, with the number of Ding (manipulation of objects and rhythm), she performed throughout Europe.
She continues his research in umbrellas handling.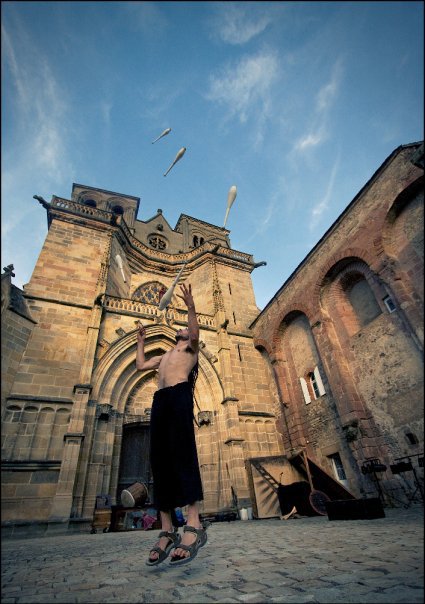 Walid El Yafi
From France, with his unfailing clubs for a spectacular show entirely based on technical power and research of the fluidity of the movement. The clubs explode in the air like fireworks and absurd manipulations and unexpected balances find their place in the execution and surprise the viewer.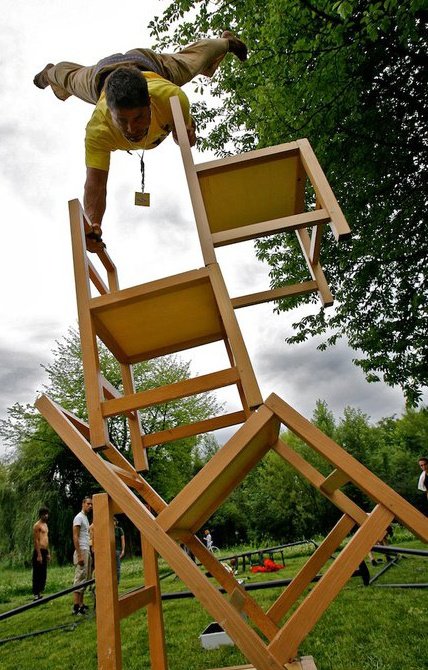 Fadi Zmorrod
He is undoubtedly one of the finest and eclectic artist in Palestine.
He was born in East Jerusalem (Occupied Palestinian Territory) in 1981 and started contemporary circus in 2006, when, with a group of young amateurs, debuts with the first show called "Circus behind the Wall" collecting an immediate success.
Contributes the same year at the foundation of the first Palestinian Circus School, which aims to disseminate the circus arts among children and young people in the Occupied Palestinian Territory, the first victims of the Israeli-Palestinian conflict. Here he began to work alternating activities in contemporary circus performermances with the teaching of circus arts (juggling, trapeze acrobatics) to children and young beginners.
In 2010 in Turin begins a journey of artistic research for two years at the School of Circus Vertigo in Grugliasco where he graduated in 2012 in acrobatics, verticality, and Chinese pole. He joined various artistic experiences in Palestine as well as in Italy, Belgium, France and performed in numerous festivals of contemporary circus and street arts.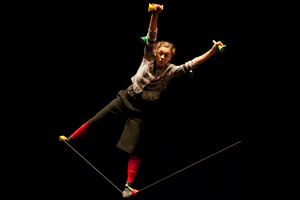 Chiara Marchese
A ringing in the distance … silently … accompanied by his colorful orchestra, a character will fight against gravity.
She's an equilibrist in search of his bravery. A sweet melody will ring to celebrate the venture: riding a unicycle on a wire as thin as a pencil ….
A gentle show, created for the theater and adapted for the street. Suitable for all types of audiences.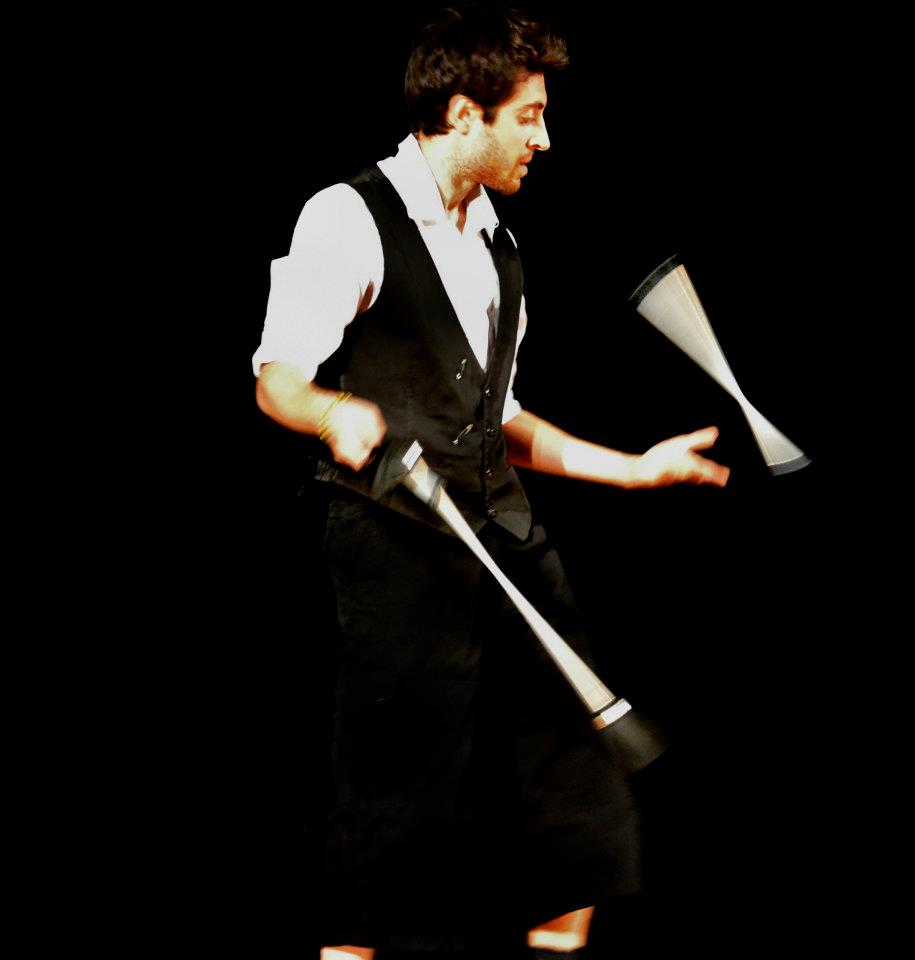 Ali Akbar Rahati Nover
Two flowers for Ali who made of flowerstick a brand new art.
Deep study and high technical level merge to create an innovative and original style.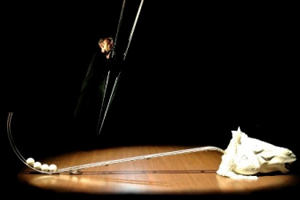 Compagnia Autonoma Tenenti
Juggler and performer, after the musical beginnings as a guitarist in a reggae band and after traveling over Southeast Asia, he studied in London (Circus space) and Berlin as a juggler. In Italy refined his techniques performing with Leo Bassi, Rita Pelusio, Kevin Brooking. He funded the companies "Giocolieti" and "Opposites" with whom he worked until 2005. The attitude to deal with different arts led him in 2005 to found the COMPAGNIA AUTONOMA TENENTI integrating in his performances musicians, dancers, poets.
La Sbrindola"The Sbrindola" is a circus & music duo with an incredible energy level and an unpredictable madness.
A juggler and a drummer: on one hand a frantic search for rhythm and music, on the other one an extrovert, embodied and bizarre way of juggling. All this leads to a perfect cocktail of fun and madness .. HAVE FUN!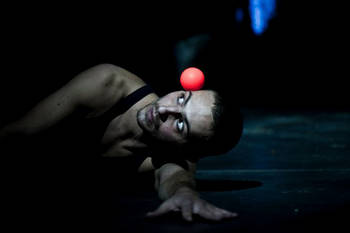 Tommaso Panagrosso
I think that the technique enhances the genius and I am often aware that I am a "free slave" to it. I say slave because to have a clean technical, free of parasitic motions you have to train for hours almost every day.
Free because the more developed is your vocabulary, the more you are free to express yourself, when you are no longer the object victim, unconscious takes shape.
Raul García
I am a back and two long arms …
and I am also five balls that melt in motion with him,
he … we're not sure what it is, but we know he has come
to show a juggling performance, even if we sometimes forget.